With the challenge to pen a story in just 99 words, our Flash Fiction Competition saw young writers from all over the world create striking pieces of microfiction. Guest Judge Tara Lynn Masih had a hard time selecting the winners, and commented that all the finalists should be highly praised for their work!
Discover the winning pieces and finalists below, along with her glowing commentary.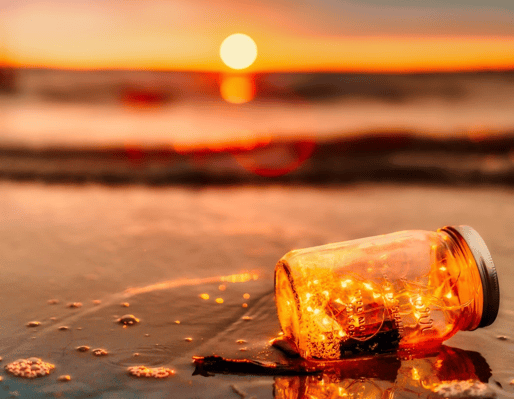 WINNER:
'A Study on the Impending' by Elsa Dormon (Hungary)
Read Elsa's winning entry, or log in/sign up to read the piece on our site (for writers aged 13-19)!
This does what every effective micro story should do. It has a unique title that sets the tone for the piece and takes on more meaning after reading the full story. A gripping first line includes strong imagery and begins a metaphor that is carried throughout. One main character is deftly introduced halfway in, then the narrator becomes more personal and uses the film audience to act as a foil for the narrator's own reaction to what is playing out in front of his/her/their own eyes. Then a final sentence that goes beyond being clever and resonates with meaning in a way every reader can relate to. The vocabulary is sophisticated without being pretentious, and the ideas within are universal and perceptive. I wouldn't change a word.
RUNNER-UP:
'SOS From Forever Rollercoaster' by Mahati V. (US)
Read Mahati's entry, or log in/sign up to read the piece on our site (for writers aged 13-19)!
This story made me laugh out loud when I read the first sentence after being prepped by the clever title. It is very hard to be funny. So I admire any writer who can make you laugh. An opening that piques the reader's interest, followed by an original story that verges on mild horror. It's the sentence structure that makes this stand out, and the word choice that's simple yet hits the nail on the head each time: loop-de-looping, rainbow man, cackled, beseech. The author also reaches beyond the somewhat flippant narration and introduces a deeper philosophical observation on human behavior, then turns it on its head. Finally the narrator reaches out to the reader and brings them into the story. All this in a very small space. Again, I would not change a word.
BEST PEER REVIEW:
Review of 'Labour of Love' by kromatic world (Guyana)
Log in/sign up to see the winning peer review on our site (for writers aged 13-19)!
This reviewer struck the perfect balance between positive reinforcement and helpful, gentle criticism that is both accurate and perceptive. At the same time, the reviewer reveals to the author how certain passages affected them personally. They also give some assistance while assuring the author that the decision is theirs to make. I'd love this reviewer to critique my stories as well! High caliber and a perfect example of how editing/critiquing should be done.
HIGHLY COMMENDED AND FINALISTS:
Log in/sign up to read the pieces on our site (for writers aged 13-19)!
Highly commended pieces:
'Lemonade Kings' by jliu47 (US)
Some powerful, original imagery and good use of two lines of dialog that carry much weight.
'Ceraunophilia' by Sock puppet (US)
Great title. What does it mean? We learn something about the term through strong images and the underlying emotional tension between the lines and in the adjectives and adverbs.
Finalist pieces:
'Fish Eyes' by anny_ (China)
'Blood Is Thicker' by SheBelievedSheCould (US)
'The Swallowtail, the Monarch, and the Cicada' by Emma_M (US)
'Dementia' by mikal (US)
Finalist peer reviews:
Review of 'AN EMPTY FRIDGE' by Cat11 (Australia)
Review of 'Lips' by brokenwings (Canada)